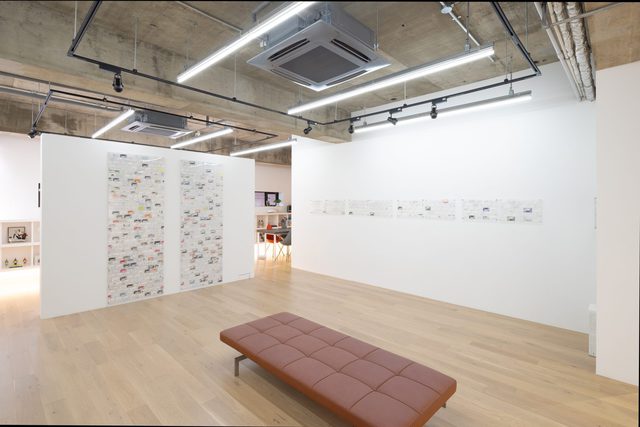 Viewing Room
buttai
Tets Ohnari
2021.05.21 Fri - 2021.06.19 Sat
TEZUKAYAMA GALLERY / VIEWING ROOM is pleased to hold an exhibition 'buttai' by Tets Ohnari.
Ohnari was born in Tokyo, 1980. In 2004, he graduated from Nihon University College of Art and the same year entered the sculpture course at Tokyo University of Arts. In 2005 he received a scholarship from the Czech Republic Ministry of Education, Youth And Sports and he studied at the Academy of Fine Arts in Prague, and the Academy of Arts, Architecture and Design in Prague, for one year respectively.
In 2008, Ohnari completed his master's degree from Tokyo University of Arts. He then returned to the Czech Republic where he lives and works in Prague. Ohanri has been energetically exhibiting internationally using various mediums such as glass, stone and wood to make sculpture and installation work.
Ohnari have been using various materials under the theme of "the phenomenon and relationship of material change that happens when a person comes into physical contact".  Most of his works are presented in comparison which are like "light and shadow", "creation and demotion", or "subjective and objective". 
At the solo exhibition "tear" in 2016, he used a method called crystal cut which is one of glass cutting methods.  He made a pair of glass sculpture and made a crack pattern "artificial" and cracked glass for real which happens in a second "natural beauty" and put those side by side to make it as a comparison and tried to approach the essence of beauty. 
In this exhibition which has been 5 years since last time, we would like to exhibit the sculpture "monos" that used a technique called Sglaffito which was born in Renaissance and used name cards of gallerist, curator, and artists from over the world as materials.  The name cards which cut in geometrical pattern are being separated as part which factitiously curved and the part which were being made by curving it.  However, those has exact same pattern and it shows it has essentially same value.  Moreover, it implies that the creation of curving is based on the different side of same coin with demolish. 
This work has been exhibited in Basel and Czech republic however, this is the first time to exhibit this work in Japan. Please take this opportunity to see Ohnari's works.   
[Artist's statement]
I consider the relations between human and nature resemble the relation in between sculptor and materials which they curve.  I set the point of view on the shape of thing that being changed by human or by-product which is being produced from the act of change. 
No matter of material or immaterial, when it is being touched and changed by human, theory of transmigrating is an ideal and the nature's energy and life are slowly falling apart.  We are full of desire and self-assertiveness and where all that mourning for perished "buttai" disappeared.
I think the ultimate ideal is that human includes sculptor are all be gone.  However, instead of that extreme ideal, I hope that we can be thankful to the things that we already have and enjoy everything and keep the "ideal" as long as possible. 
Tetsu Ohnari