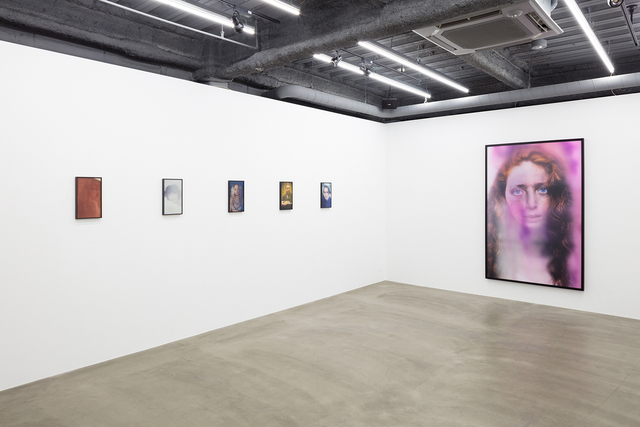 Main Gallery
You may be in this world. Or you may not be.
Misato Kurimune
2021.03.26 Fri - 2021.04.24 Sat
TEZUKAYAMA GALLERY / MAIN GALLERY is pleased to hold an exhibition 'You may be in this world. Or you may not be.' by Misato Kurimune.
Born in 1988, Kurimune majored in printing at Kyoto Seika University B.A. and M.A.. Now Kurimune based in Kobe. Kurimune had this strong awareness of being an artist while she was at university and she is always trying to find the essence of beauty, existence, time, and life by using mixed media based on her photographs.
'Still Remained' which we exhibited in 2018, the theme of this exhibition was reconsidering the essence of perception that relies on vision and how to make/see art. This was an experiment which Kurimune tried to crush the images and informations and turning into an art. Or, trying to ask the audiences what is the essence of "seeing" in this information oriented society.
Audience can see that attitude of her challenging to that question.
In recent world, we uses online communications through the screens in daily basis. Kurimune says this new technology which we can use anytime anywhere made new life styles and made our life easier but also feeling this lost of reality.
First time in this two years, with the theme of "portrait" which is one of the oldest theme of photography, we will presents her works of fictional people. We will exhibit a big work 'You may be in this world. Or you may not be' which is also this exhibitions title, and other 17 new works.
Please take this opportunity to see Kurimune's works.
[Artist's statement ]
I will point out the reality of portraits through the devises, and will pose the vision experiences at this exhibition named 'You may be in this world. Or you may not be'.
In recent year's increase of online communications, we faces people's faces or emotions through computer, tablet computer, or phone. These devises are infiltrating to our daily life however, I feel this electronic change and flicker is different than reality of daily life as an artist who uses photography.
We can move around the world through the internet, the version who is in other side of screen might not be in Japan, or that is just a recorded video pretending like real time streaming.
It is difficult to detect 'where they from, how old they are, or what they are doing now'.
Photography used to be a record of something however, the original data tends to be changed now. When I face to the photography, I often think about reality of photography itself or portraits in this uncertainness.
I used my own photography and data from internet to make these portraits of fictional people. I also used lenticular lens so that when audiences sees these images, it will disappear vaguely and slowly.
I am hoping that through this active visual experience, audiences can rethink about reality and find out new point of view of visual experience.
Misato Kurimune