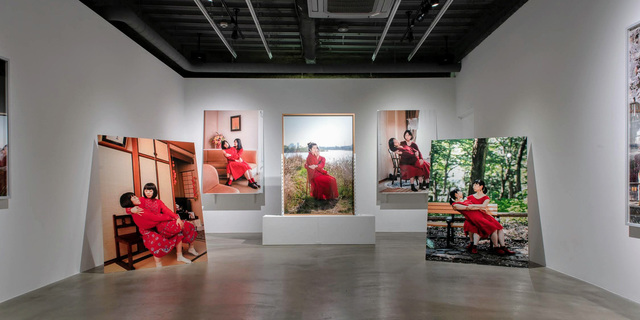 Main Gallery
clerestory
Daisuke Takakura
2019.5.10 Fri-2019.6.1 Sat
TEZUKAYAMA GALLERY is pleased to announce a solo exhibition "clerestory"* by Daisuke Takakura based in Tokyo.
Takakura was born in Tokyo in 1980. While studying at Rikkyo University, he entered the world of theatre as an actor. Later on, he self-taught photography and design, in which these three art forms became the foundation of his photography.
His works of unique perspective have been introduced in numerous media, praising him not only in Japan but all over the world.
Takakura's experience as an actor plays an essential element in his creative process.
In the "monodramatic" series, which is one of his masterpieces created in 2014, Takakura chooses the expressers and actors on the photographic subject to direct them with movements and expressions.
Also, "loose polyhedron" which was a series created in 2016 derived from "monodramatic", focused on the multi-faced feelings of a young person with the theme of all emotions.
At this exhibition, we will present the new series "loop pieta" which has been previously published at an art fair "fotofever" in Paris, as well as his new additional works in the "monodramatic" series. Until now, Takakura has objectively drawn out expressions from actors in each scene, however, this work came to life with Takakura's own emotions while being placed at the crossroad of his life.
Inspired by one of Michelangelo's masterpieces "Pieta", Takakura chose a theme: parent and child relationship of love and blood.
In this work, a woman carries herself in her arms depicting both a mother and a child. It is likely that audience will identify themselves with this image.
Takakura traveled to Italy last year to visit four works of "Pieta" by Michelangelo as an inspiration for his new piece.