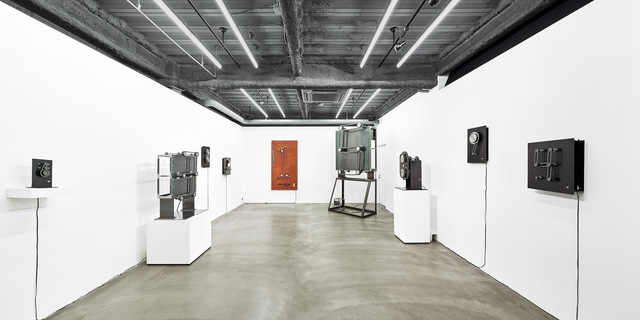 Main Gallery
0-9
Satoru Tamura
2017.09.08 Fri-2017.10.8 Sat
Tezukayama Gallery is pleased to announce Satoru Tamura's solo exhibition, « 0-9 » from 8th September.
Following his popular exhibition « Love Machine » in 2014, he had a solo show at the Tochigi Prefectural Museum of Art of his hometown. He had recently participated in Busan Biennale and other notable art fairs in cities such as New York and Miami. Throughout the years Tamura has been tirelessly presenting his works in various locations around the world. After receiving first prize at the International Light Art Award in 2017 in Unna, Germany, his career was established outside of Japan.
In this coming exhibition, we would like to present his brand new work from his Machine Series (one of his most important series that began in 2010), titled « 0-9 ». Typically, the artist designs the machine to make chains and gears move to an outline of an easily recognizable sign or symbols – such as a heart, star, or arrow. This time he will be showing numbers from 0 to 9 in various sizes.
Tamura does not believe that, as quoted, "machine = utility". He simply works for « motion ».
The artist enjoys the idea of how the machines keep on running without any function whatsoever yet it is attractive to its viewers.
Works from Tamura's previous series will also be shown at the Viewing Room.