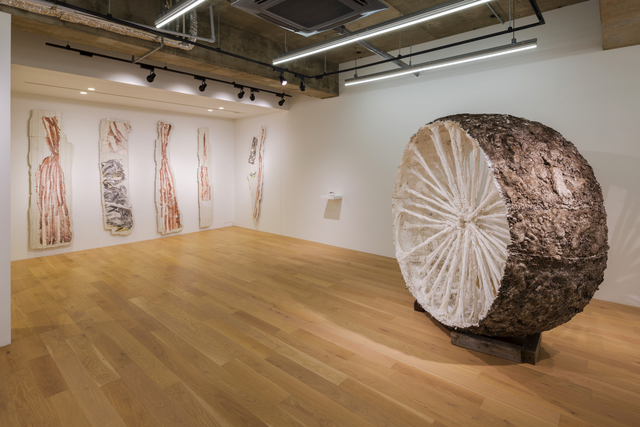 Viewing Room
Act III: The Middle View "The rock did not know about the tree"
Kohei Yamashita/Yusuke Suga/Kento Nito/Satoshi Kawata
2022.6.24 Fri - 7.23 Sat
We are pleased to announce the group exhibition Act III: The Middle View "The rock did not know about the tree", curated by Kohei Yamashita at TEZUKAYAMA GALERY starting from June 4th until July 23rd.
It is a special exhibition that has been continuing since 2015's Act I (venue: TEZUKAYAMA GALLERY, Osaka) and 2016's Act II (venue: HOTEL ANTEROOM KYOTO) and this is the 3rd exhibition that takes place in Tokyo (LEESAYA) and Osaka (TEZUKAYAMA GALLERY) for the first time to exhibit in two locations at the same time.
At this exhibition, four artists will create one exhibition by setting the starting point on the Middle View; between the close view, which is pretty much an abstract and unclear concept, and it is not only about the theme of physical sense of distance, but also about time or distance between body parts and each artist's changing understandings.
We are planning to hold an artist talk by connecting two galleries online on the 23rd of July, which is the last day of this exhibition.
Please take this opportunity to take a look at this exhibition in two locations.