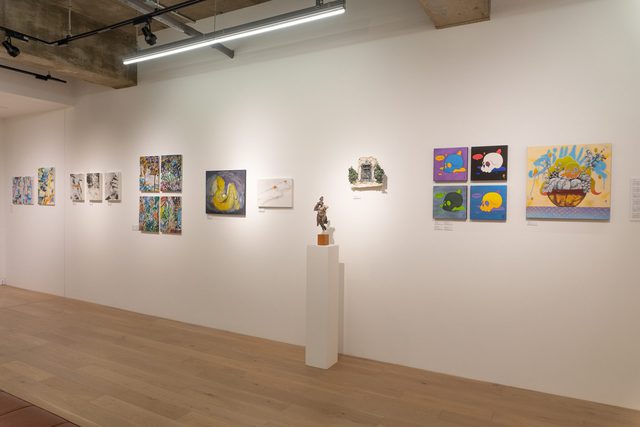 Viewing Room
Collectors' Collective vol.4 Osaka
Variable Artists
2021.01.22 Fri - 2021.02.20 Sat
[About Collectors' Collective]
This exhibition is the collectors' exhibition which will be hold by three collectors who has active relations with artists and other collectors from West Japan. We exhibited this exhibition three times in Tokyo and this will be the first time to hold this exhibition in Osaka.
Main difference compare to the other collectors' exhibition is that visitors can purchase the art works that are being exhibited.
We will not only show the collections of collectors and their favorite works, but also provide the opportunities to purchase the work of newsworthy artists from Kansai area and other famous artists.
[Two characteristics of this exhibition]
1)Three collectors will exhibit their collections
2)Three collectors will pick the newsworthy artists of 2021. 14 artists will reveal their new works and sale.
[Collectors / Artists]
Collector: Yuya Harima
Artists: Miho Iida / Azusa Ishihara / Mimura Saya / Nonomi Miyahara / Chihiro Yamada
Collector: Satoshi Arita
Artists: Azu / Daisuke Ida / Yuki Ideguchi / Yurina Okada / Suzuka Toyoda
Collector: Masaya Yoshida
Artists: Gaku Kurokawa / Nana Kuromiya / Aine Jo / Yumi Nakata